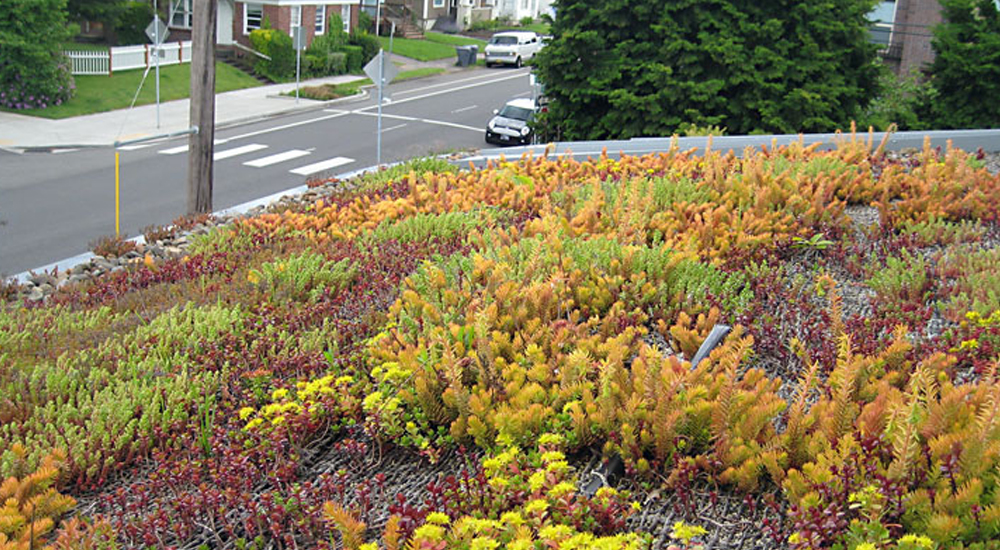 Soil and Water District Ecoroof Seismic and Structural Upgrade
East Multnomah County Soil & Water Conservation District (EMSWCD) was an early partner in the development of the sustainable stormwater industry.
When the district office relocated into a 1904 North Portland building, they wanted to install features that would save energy and water, but also wanted to preserve/restore the building's historic form. Along with our engineering partner, Tim Wilkinson, we designed and installed a lateral system to support an ecoroof and deck over the existing front porch.
All design, seismic, and ecoroof work was performed by Manning Design + Construction. Once into the seismic upgrade, the original architectural details were discovered and matched in the reconstruction. The roof today provides a wonderful view from the second story windows, and provides staff a sitting area outside, surrounded by the ecoroof.
More photos available at the EMSWCD website http://emswcd.org/about/conservation-corner/building-the-ecoroof/