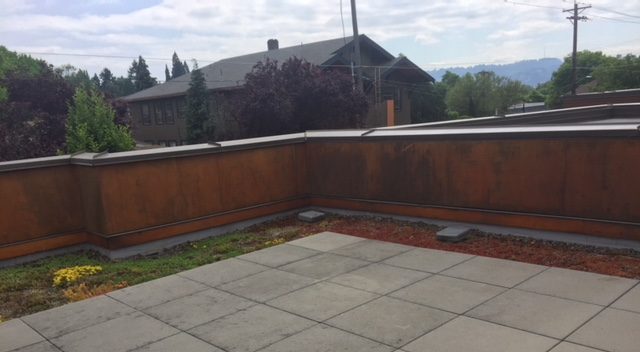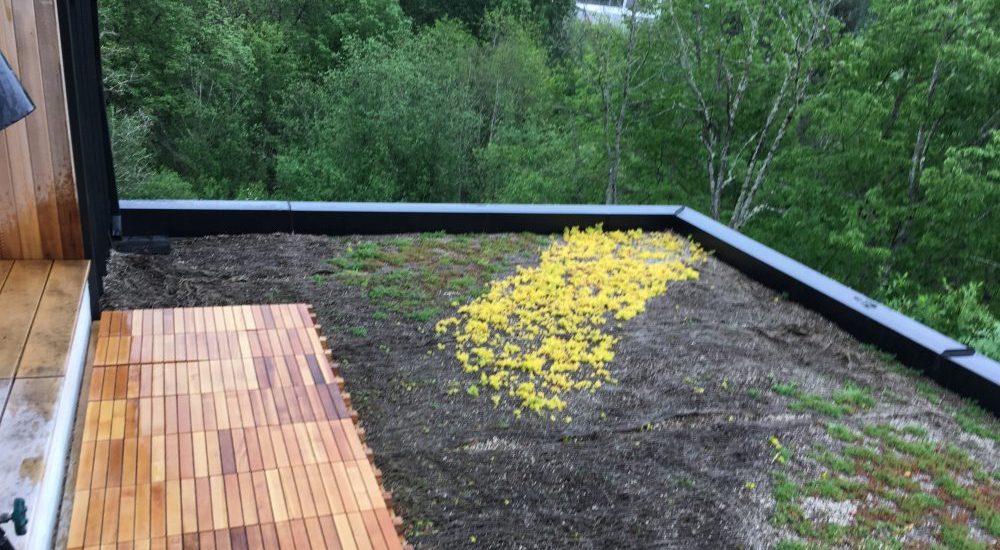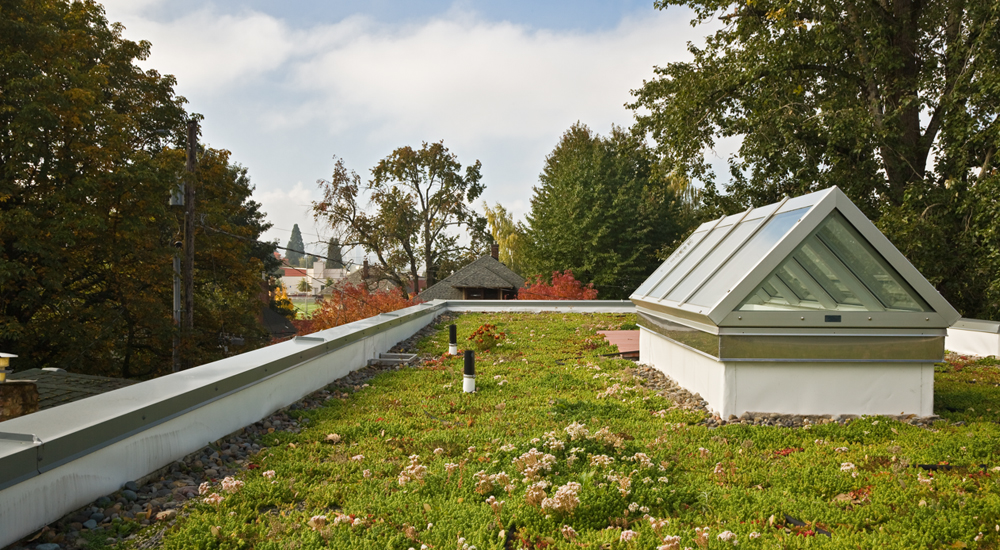 Manning Design + Construction develops rooftop into livable spaces like gardens, patios and decks for all building types - residential, multi-family, institutional, and commercial in the Portland, Oregon area and beyond. We work with customers to maximize the capacity of their available rooftop square footage to accommodate a variety of uses. From rooftop event spaces, rooftop decks and rooftop patios or rooftop flower, native plant, and vegetable gardens we help our Portland clientele get the most out of their valuable rooftop spaces.
Patios and decks installed at the rooftop level expand and enhance the usefulness and aesthetics of any building type with available rooftop capacity. Over a residential living space or an adjacent garage, rooftop patios and decks provide additional usable square footage. On commercial and/or institutional Portland area buildings, they provide an accessible, outdoor private space our clients can offer to their customers or staff. In high-density neighborhoods frequently lacking private outdoor space, green roofs can function as a backyard, or a private getaway.
Like green roofs and other rooftop contracting projects, rooftop patios and decks increase structural loads and are subject to increased code requirements. With our 40 plus years of construction and contracting experience in the Portland, Oregon region we can help you navigate the complexities of accessibility codes, safety requirements, and structural load capacity regulations. We can manage individual project needs from conception and design to construction and maintenance.
If you have a rooftop patio or deck project, other rooftop development or just want to see how you can better utilize your rooftop space in the Portland metro area (including Multnomah, Clackamas and Washington Counties and beyond), contact us to discover how we can help you save time and money.