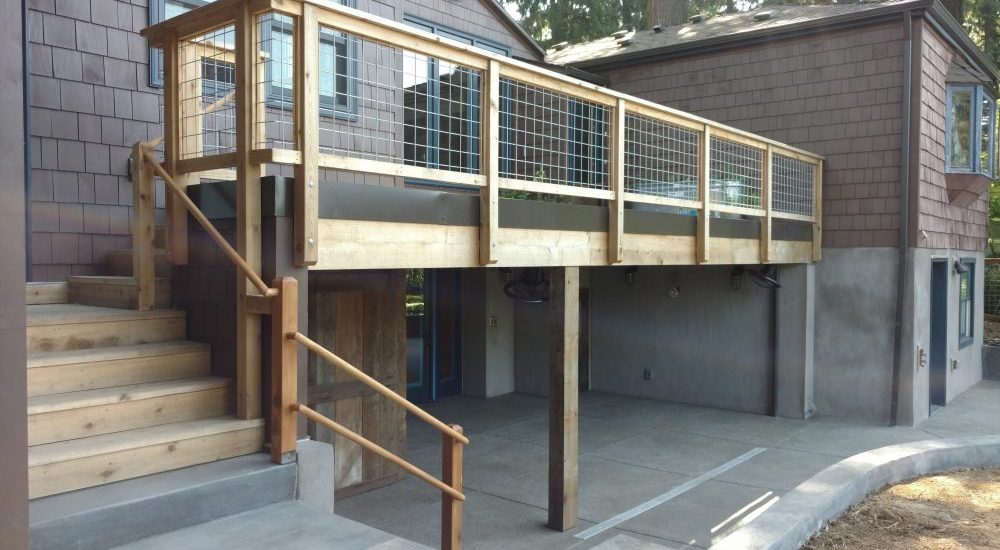 Hillsdale Patio Squared
This west-facing backyard was transformed with a covered patio that gave new access to the basement with the addition a covered rooftop patio at the main level. Pavers on the main level replaced the old deck and a new staircase gave access to the backyard and lower patio.
We excavated approximately 700 square feet at basement level to create the new patio, we poured a new foundation against the basement wall, and 300 square feet became the "covered patio at the basement level.