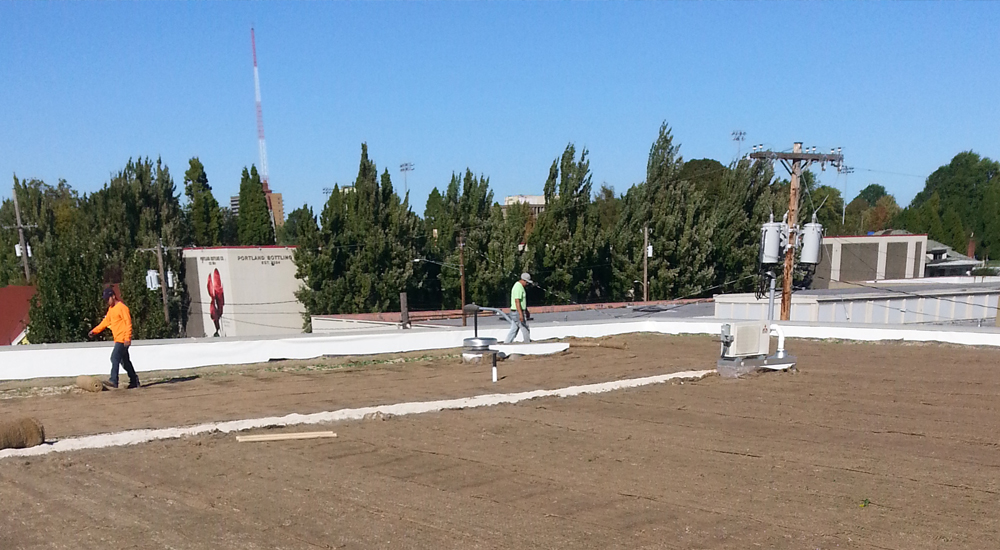 Portland Rock Gym Stormwater Facility and Ecoroof
In 2015, when PRG owner Gary Dahl was expanding his close-in SE Portland rock climbing gym, the only square footage available on the property was over the existing parking lot and stormwater planters on the north half of the site. To accommodate the City of Portland's stormwater management requirements, a new stormwater planter was needed for the existing building, but the remainder of the site was available for the addition due to the 7,500 square foot ecoroof that was to be installed on top of the building.
With record temperatures and reduced rainfall in 2016 and 2017, PRG opted to install an irrigation system and begin a maintenance program. In spring 2018 we installed the irrigation system; an annual maintenance program (monthly weed maintenance through spring and summer, harvest and rebroadcast in fall, monitoring in winter) began in June 2018.