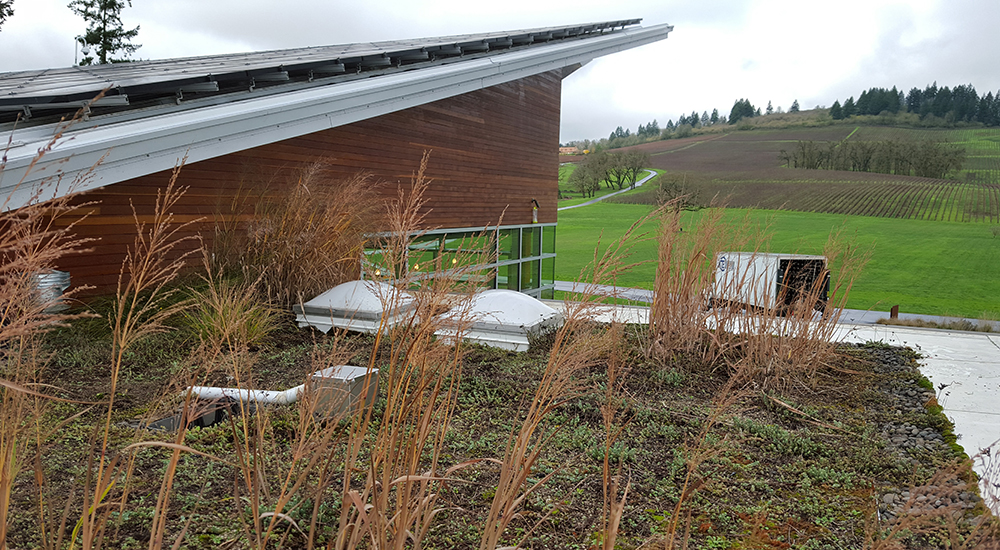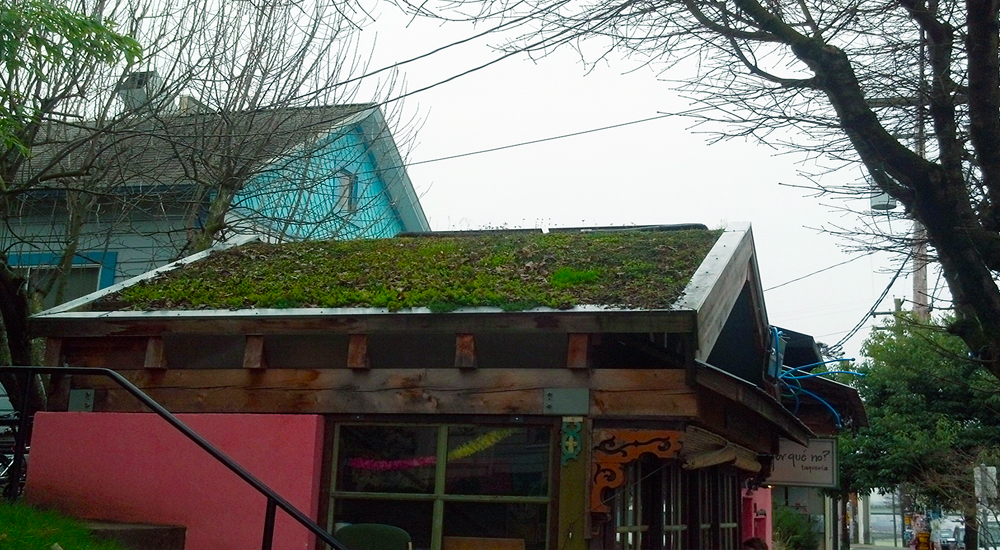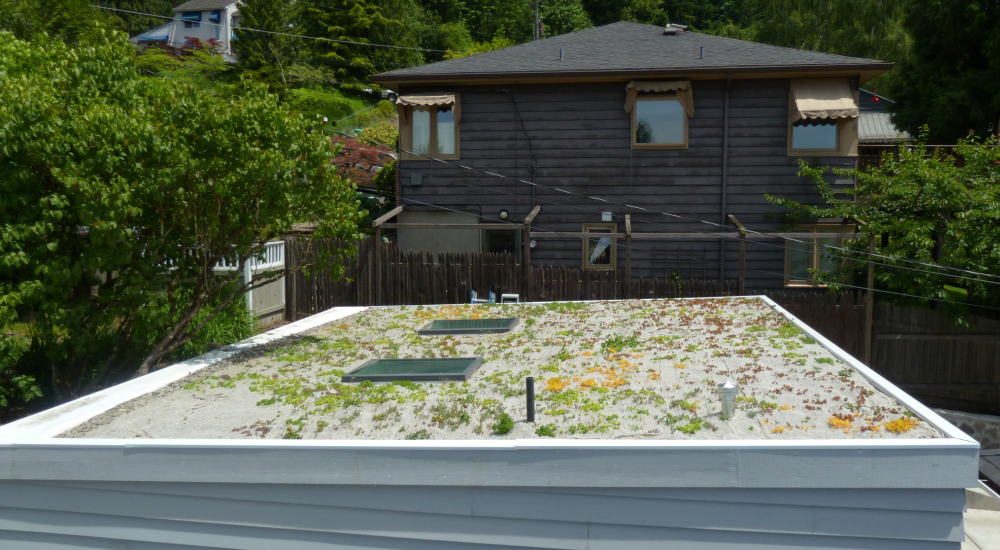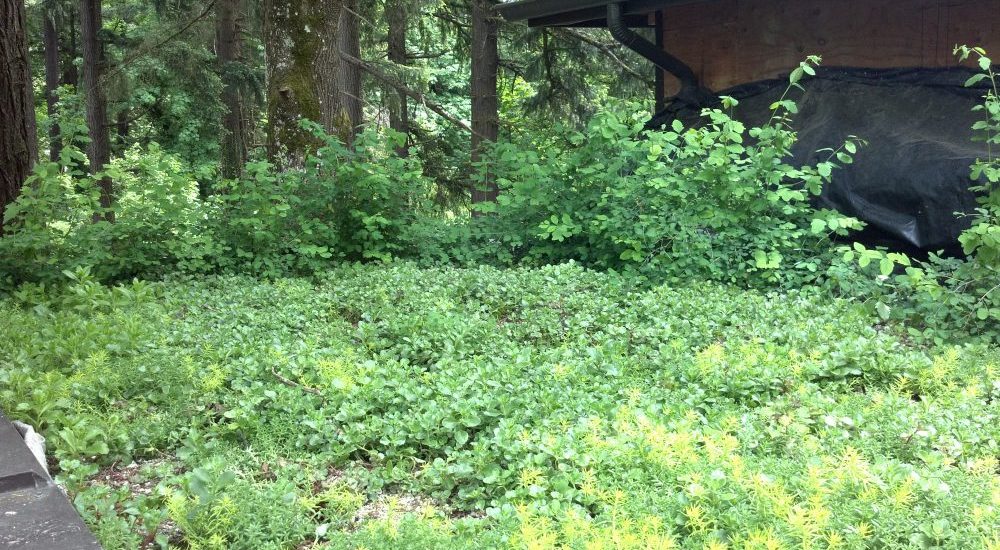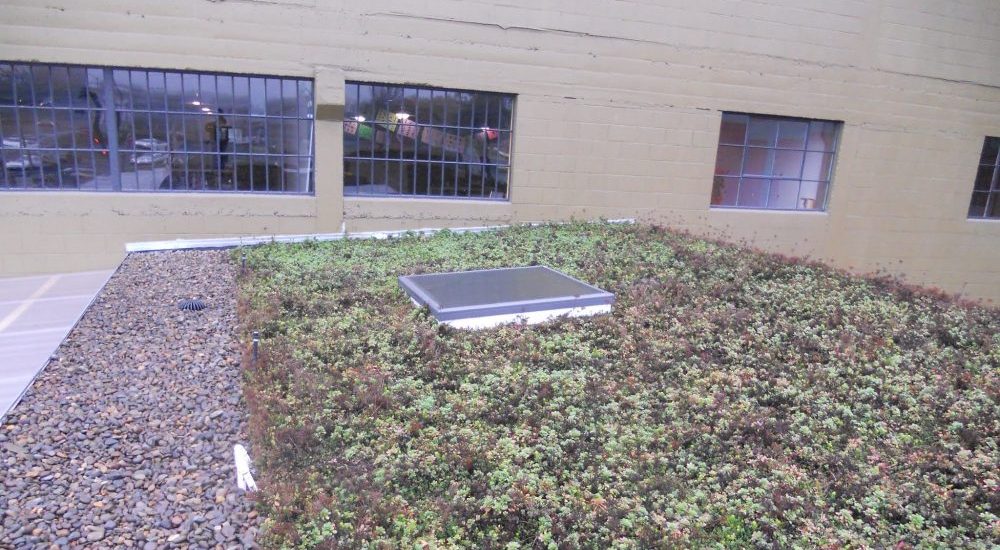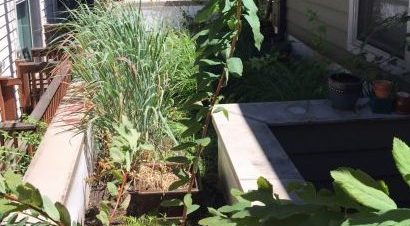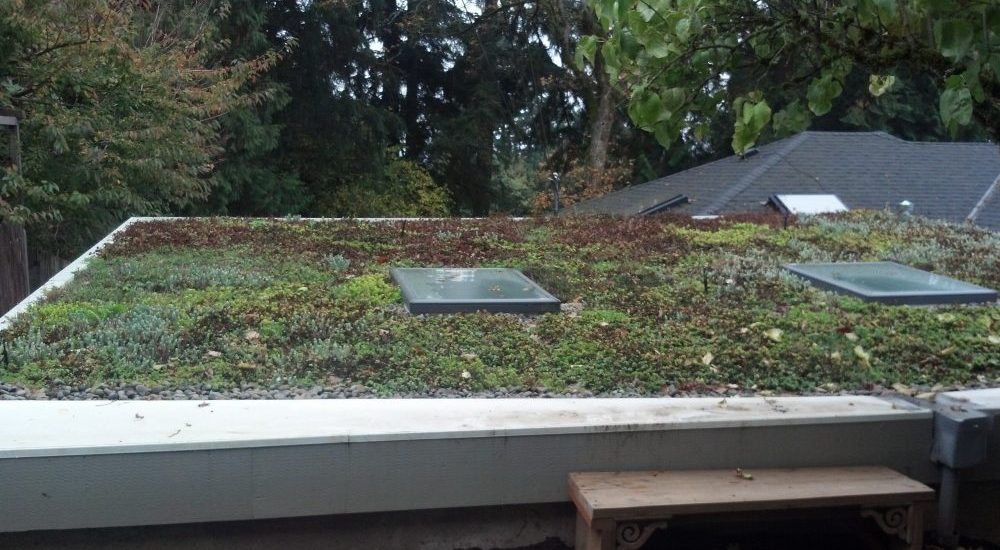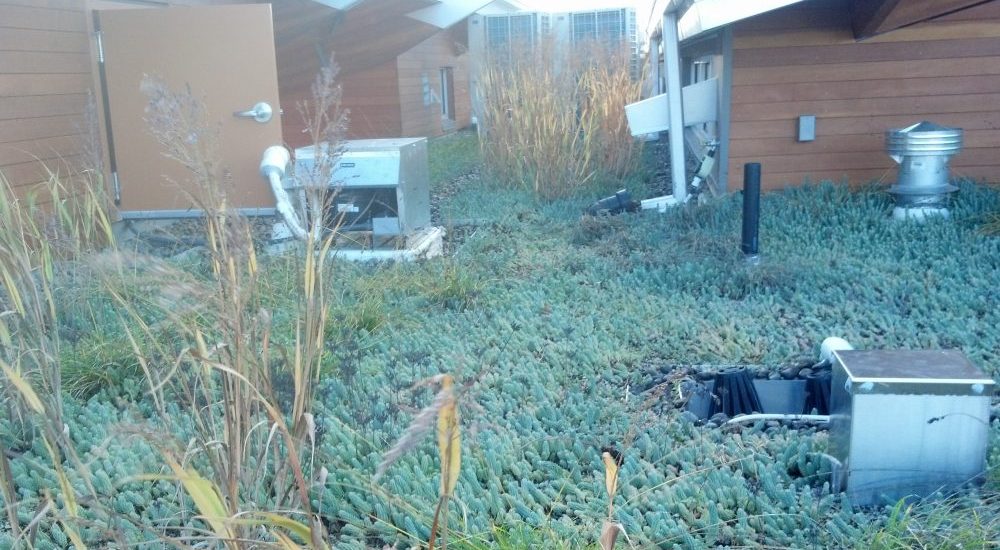 Manning Design + Construction has designed and installed over 50 stormwater facilities in the Portland, Oregon metro area. Stormwater mitigation systems reduce harmful storm-water runoff to help improve water quality and preserve healthy streams, rivers and fish habitat. Stormwater can collect and transfer toxic pollutants from our buildings and roadways into our streams and creeks, which eventually end up in our Oregon rivers and fish populations.
Green roofs function as stormwater facilities, slowing down and sequestering the flow of water from the roof of a building into Portland's storm sewer system. When meeting the City of Portland's storm-water management requirements for new construction, green roofs can offer the greatest overall benefit to reduce runoff, often at the lowest cost. Other stormwater facilities, such as flow-through planters, bioswales, or a rain garden, require dedicated space on site. If the architecture of a building can support a green roof, it's an ideal choice. Green roofs as stormwater management systems are cost effective and have additional benefits, including extending the life of a roof.
As with other rooftop contracting projects, green roofs for stormwater management can increase structural loads and are subject to increased code requirements. With our decades of construction and contracting experience in the Portland, Oregon region we can help you navigate the complexities of building codes, safety requirements, and structural load capacity regulations. We can manage individual project needs from conception and design to construction and maintenance.
If you have a green roof stormwater management or other rooftop development project, or just want to see how you can better utilize your rooftop space in the Portland metro area (including Multnomah, Clackamas and Washington Counties and beyond), contact us to discover how we can deliver your project on-time and on budget.