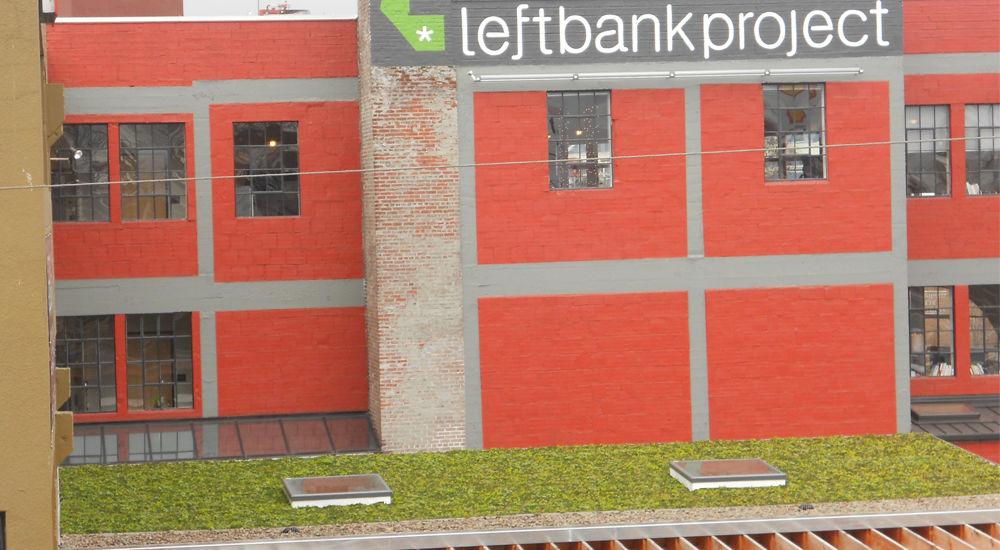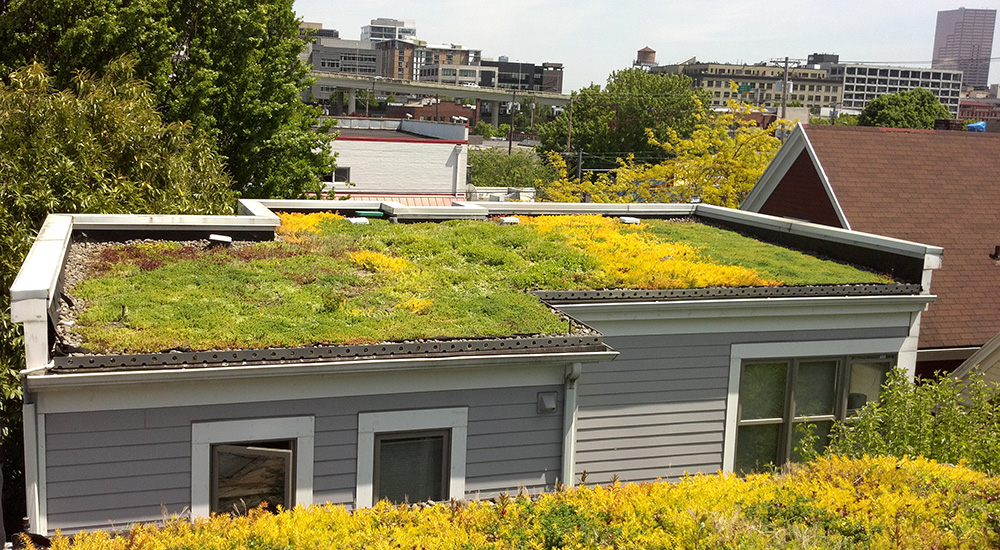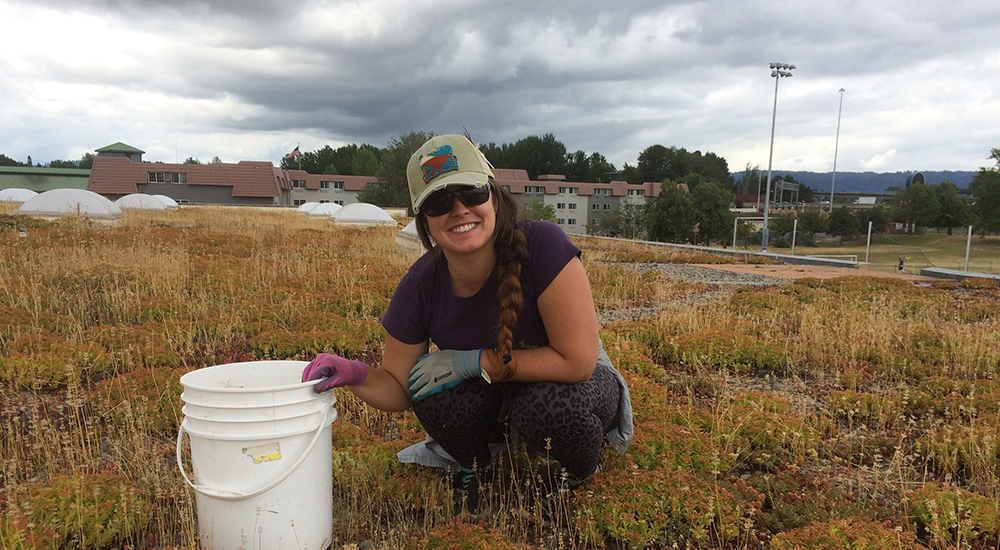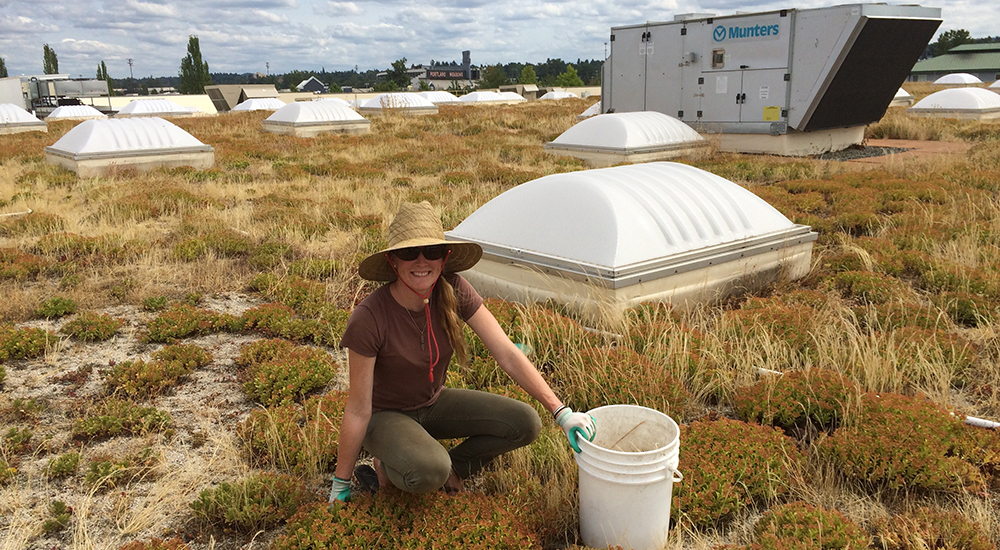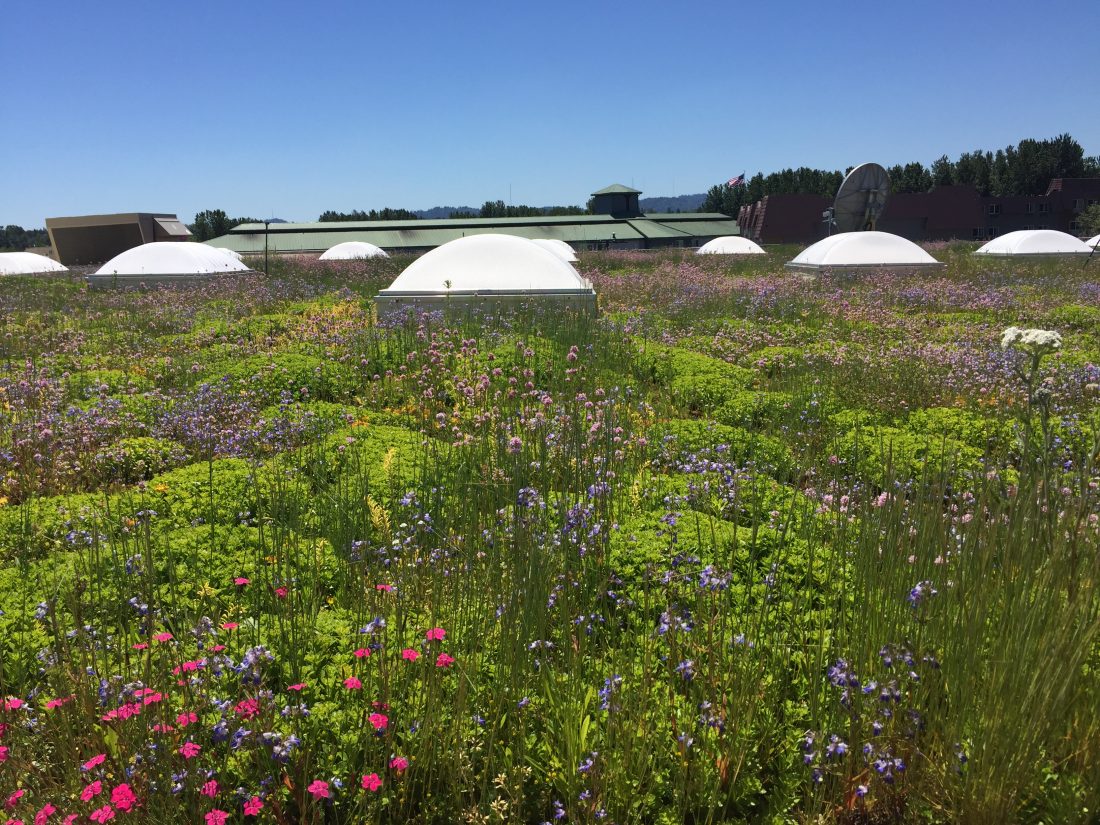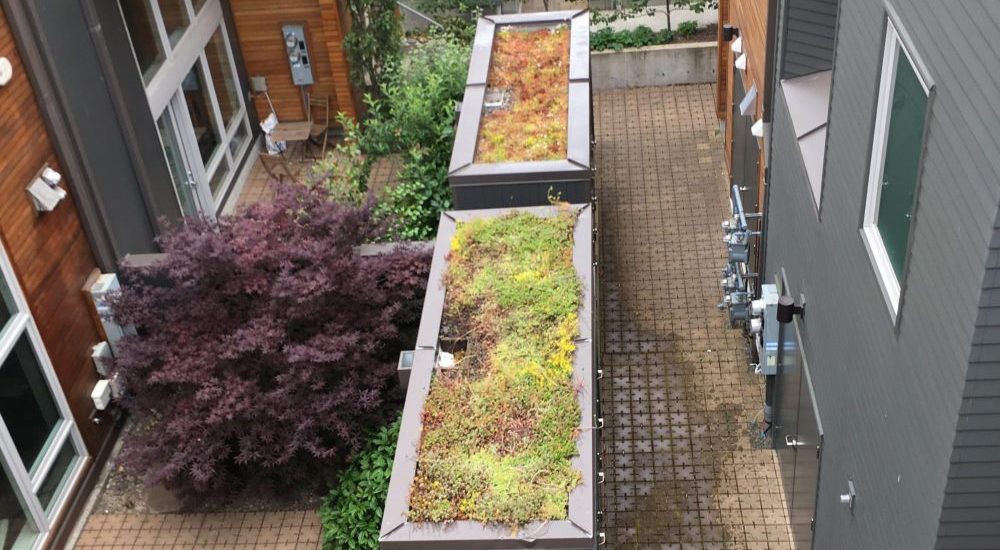 Manning Design + Construction's 'Ecoroofs Oregon' division provides routine green roof (ecoroof) maintenance and care for a variety of multi-family residential buildings, single family homes, commercial buildings and institutions throughout the greater Portland, Oregon metro area.
Preventative maintenance is essential to sustaining a healthy green roof. Watering, weeding and routine plant care will extend the life of a green roof and keep it functioning as bird and insect habitat, urban green space as well as helping to support efficient stormwater capture.
While most of the green roofs we maintain are planted with shallow-rooted drought-tolerant plantings that need minimal water once the roof is established (approximately two years), like any growing thing, they require ongoing care. Green roof maintenance activities include clearing debris from the roof and drains, checking roof penetrations (skylights, vents), scuppers, downspouts, and membrane, fertilizing plantings, and replacement plantings.
It's essential that green roof maintenance is performed by qualified personnel, using industry best practices that include safety training for rooftop environments. We have decades of experience working on elevated structures in Portland, Oregon and our qualified team adheres to all relevant regulations.
If you have a green roof (ecoroof) maintenance project, or just want to see how you can better utilize your rooftop space in the Portland metro area (including Multnomah, Clackamas and Washington Counties and beyond),
contact us
to discover how we can help you save time and money.