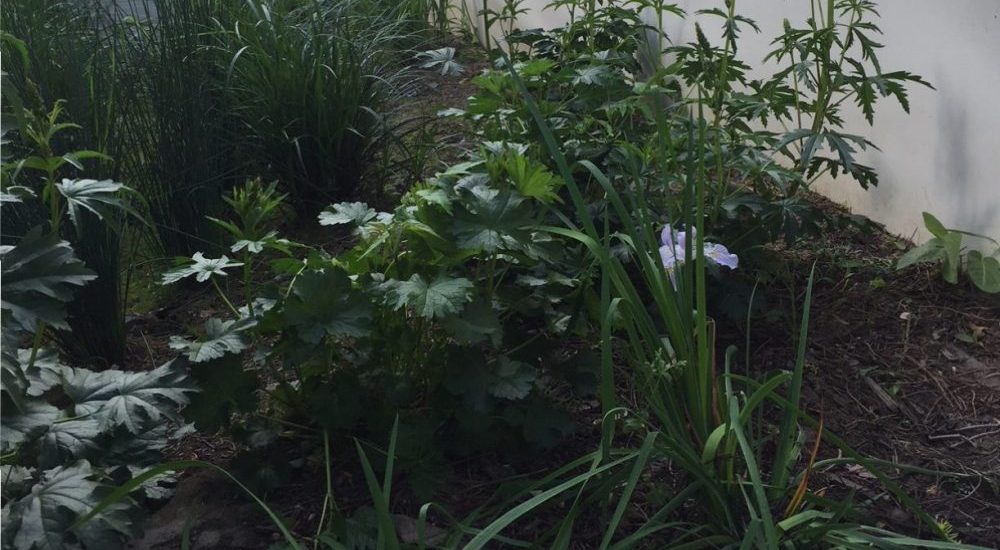 Broadway Stormwater Planter
This new construction multi-family residence in NE Portland required a stormwater facility to shed rainwater off its 4,000 square foot upper roof. With minimal available space at grade, the owners/architect designed the building to house the stormwater facility on the back of the building at the second floor level.  The 30″ deep stormwater "garden" surrounds private decks on the back of the building; water drains from the upper roof and slowly drains through the facility. By placing the facility on the second floor, the owners were able to enlarge the footprint of the building to include laundry and mechanical space, and enhance the second floor apartments with a garden.
As membrane roof experts, Manning Design + Construction was initially called in to repair significant leaking problems. We repaired the roof membrane and redesigned the stormwater planter for more efficient drainage. We also added erosion protection to accommodate the significant flow of water from the upper roof.
In 2017, Manning Design + Construction's Ecoroofs Oregon division restored the stormwater garden with ferns, grasses, and native wetland plants. Ecoroofs Oregon maintains the roof throughout the year.