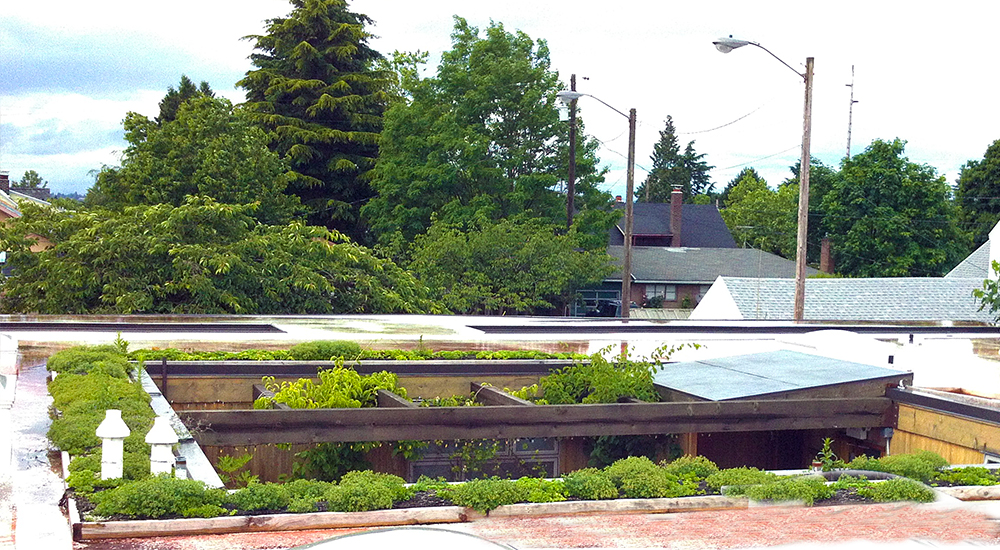 Common Ground Ecoroof Ecoeave
Ecoeaves, a term coined by architect Corey Omey, are vegetated areas of the roof edge that extend over the exterior walls of the building where the roof will support the additional weight, and along the eave where the stormwater is retained briefly in lieu of going directly into the gutter. Manning Design + Construction has installed four projects such as this where conventional roofing would not work.
The owners of this medical clinic wanted an ecoroof, but when the plans were scrutinized by an engineer, it was determined the roof joists would not support the load mid-span.  Our solution was to add a 3′ wide planted border around the perimeter of the building over the exterior wall.