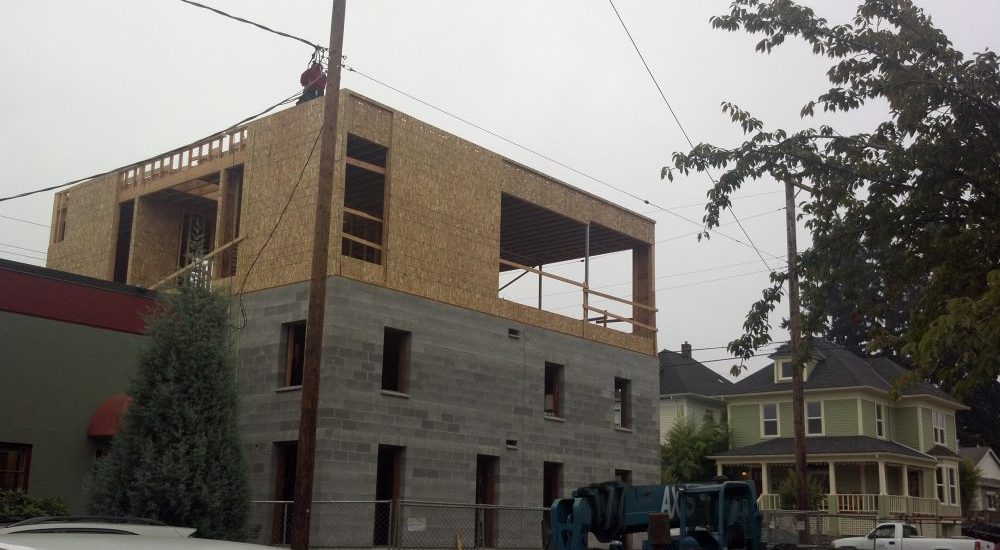 Buckman Neighborhood Ecoroof
In SE Portland's Buckman Neighborhood, this mixed-use building supports a 1,600 square foot ecoroof, accessible from the upstairs residence via stairs, that serves as a garden, and outdoor living space.  The client created the building with the intention of using the street level for commercial/office space, and the upper level for living space.
The roof also accommodates a 6-kilowatt solar installation. Prior to putting on the ecoroof, we installed the membrane flashings around the structural supports to hold up the solar system. We worked closely with the owner- general contractor, architect, and solar subcontractor to create this living landscape.