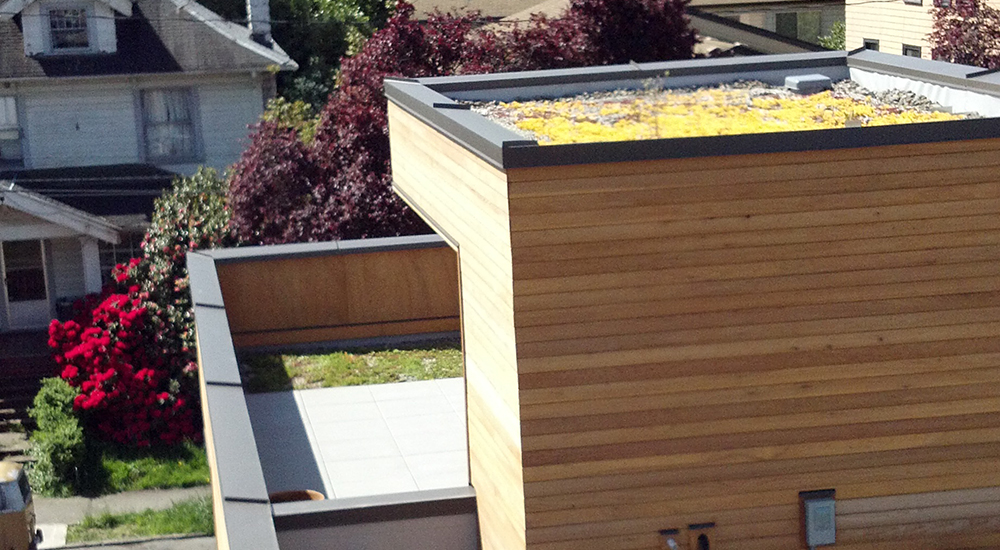 Ankeny Nest Ecoroof and Patios
Built in two phases, in 2013 and 2016, this multi-family residence constructed in the high-density Buckman neighborhood, extended all the way to the property line, eliminating space at ground level for a stormwater facility. Designed to accommodate an ecoroof to manage stormwater, Manning Design + Construction worked closely with the architect to create repeatable details/construction assemblies that were duplicated throughout the project to hold the ecoroof. The roof's design is typical of the stormwater facilities required by the City of Portland, 4″ thick medium planted in sedum. In 2016, patios, made of 2′ square concrete pavers on pedestals, were included to add outdoor living space for residents.
Ecoroofs Oregon has maintained the approximately 3,000 square feet of ecoroof since 2015.