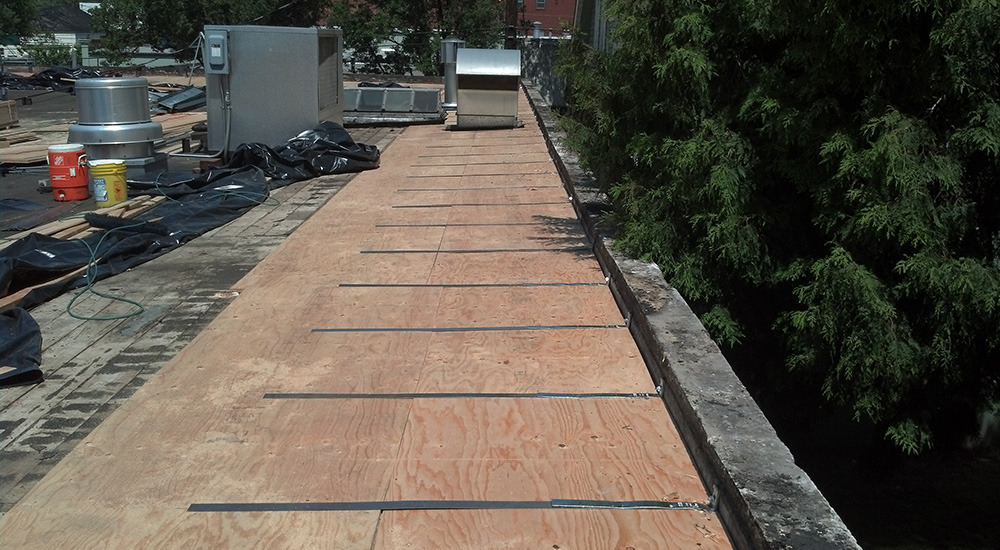 Burnside Brewery
Seismic and structural upgrades are required when a roof is being upgraded, as was the case with Portland's Burnside Brewery.
In 2013, MDC collaborated with the engineering firm hired to do the structural/seismic work on the brewery's new roof. Once we opened the roof, we found that a portion of the building was unreinforced masonry (ceramic clay tiles), which required additional hardware. Our work included  bolting the framing to the concrete and unreinforced masonry walls.
Our crews are familiar all the currently use equipment and hardware needed to make these upgrades and at the same time we are membrane roofing experts. These skills work well together on complicated roofing/seismic projects, especially involving brick or clay.
Dan has historically worked closely with architects and engineers. As early as 1985, as a quantity surveyor, he was familiar with reinforced concrete construction, complicated steel and wood framing, and the seismic assemblies required for large multifamily and institutional projects. During his long career his experience has deepened and been a benefit to hundreds of buildings.