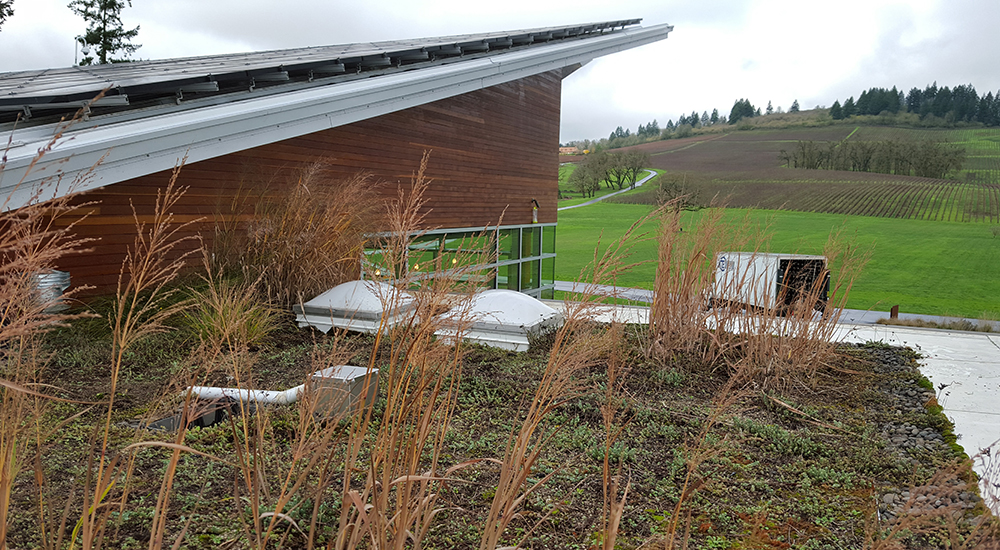 Stoller Winery Tasting Room
Stoller Vineyard Tasting Room, in Dayton, Oregon, was designed by EMA Architects, and built by R&H Construction in 2012. Manning Design + Construction was the designated ecoroof installer for the project, working closely with the architect on the design of the roof's plantings, irrigation and drainage system.
The tasting room's pitched upper roof, which supports a large solar panel system, drains rainwater into a perforated pipe in the ecoroof below. The ecoroof, which features native grasses to match the surrounding countryside, acts as a mini-wetland, cleansing and slowing the water distributing it through multiple drains to a fire protection reservoir downhill from the tasting room.
Manning Design + Construction's Ecoroofs Oregon division has maintained the roof since 2015.