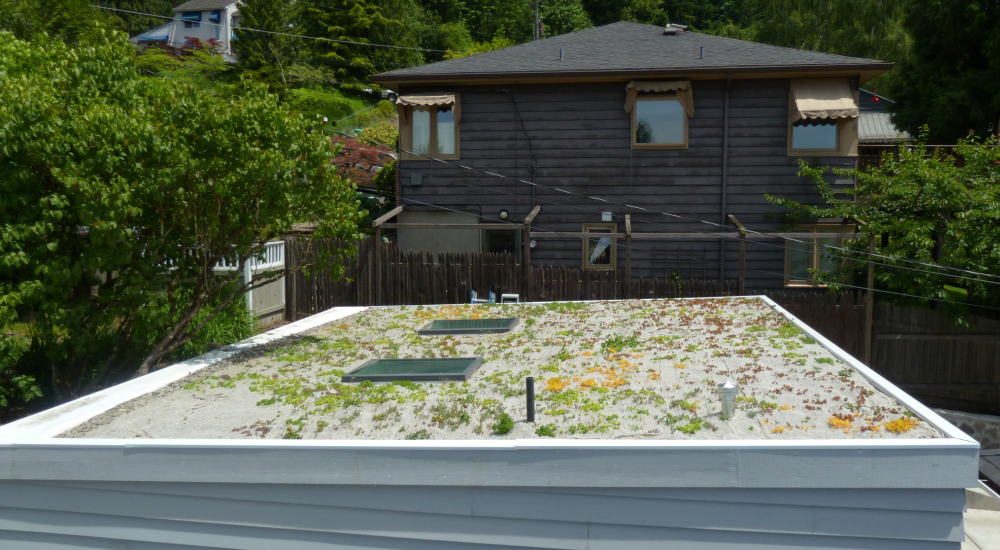 Hillsdale Garage Addition and Ecoroof
The new garage slated for this steep SW Portland site situated in a landslide zone required thoughtful stormwater management. City code mandates provisions to accommodate stormwater with new construction and with this garage addition, an ecoroof best satisfied the city and the client. The ecoroof guaranteed a longer life for the garage roof, plus, it created additional natural space that was accessible from the upper portion of the yard. Visible from neighboring houses, the ecoroof also added value to the community.
Dan Manning PC was the general contractor on this 500 square foot garage and handled the design-drafting, engineering, and construction, including 11′ retaining walls at the uphill side as the garage dug deep into the hillside.