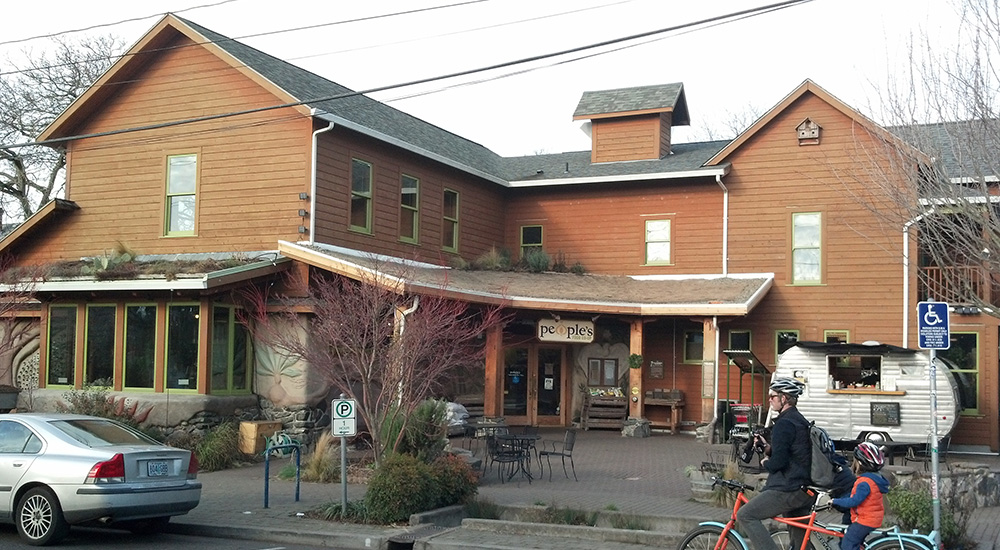 People's Co-op Ecoroof
Already having a small ecoroof, People's Co-op in SE Portland's Clinton area contacted us to add a second ecoroof over the store's entry.
After verifying the structural capacity with an engineer, we upgraded some of the structural elements and altered the roof perimeters to accommodate an ecoroof assembly, prior to the installation. Critical to installation on any public space, we worked with the staff to mitigate the construction over a high traffic area, and were able to install without interruption to the store's  business.
A highlight of this project was experiencing the interest and support of People's clientele. One of the nice features of the roof is the 5″ per foot slope which allows visibility from the ground; an added benefit for the surrounding neighborhood.