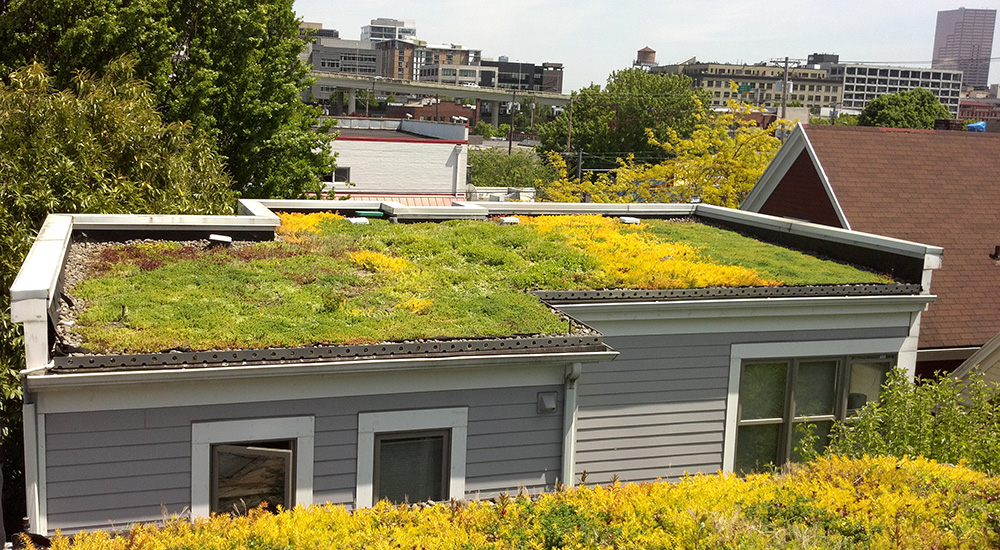 NW Portland Multi-family Ecoroofs
Referred to Manning Design + Construction by Landscape Architect Pat Lando, the owners of these two duplexes in a densely populated NW Portland neighborhood built the multi-family units specifically with the structural capacity to hold an ecoroof assembly.
Our team installed a separation sheet, retention mat, growing medium, and plantings over the torch down roof. As the roof was designed to slope to a gutter,  we used an aluminum edge to retain the rock border and medium. The roof has 4″ of medium and was planted with sedum cuttings.
This roof has been a stellar example of the potential ecoroofs have on infill projects to keep a green space for habitat when completely surrounded by asphalt and roofing. It was a success from the day we installed it and continues to be a beautiful ecoroof that our maintenance team manages the care of throughout the year.