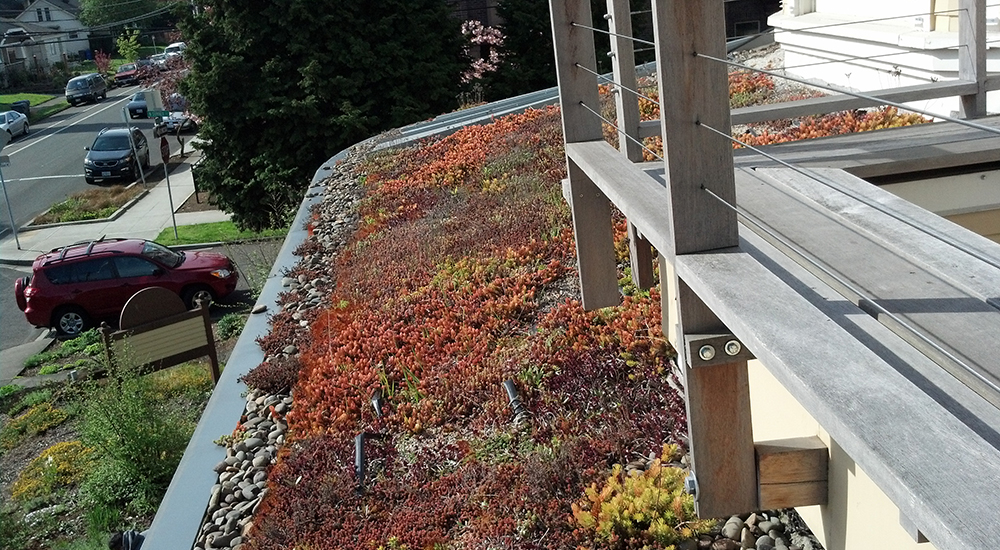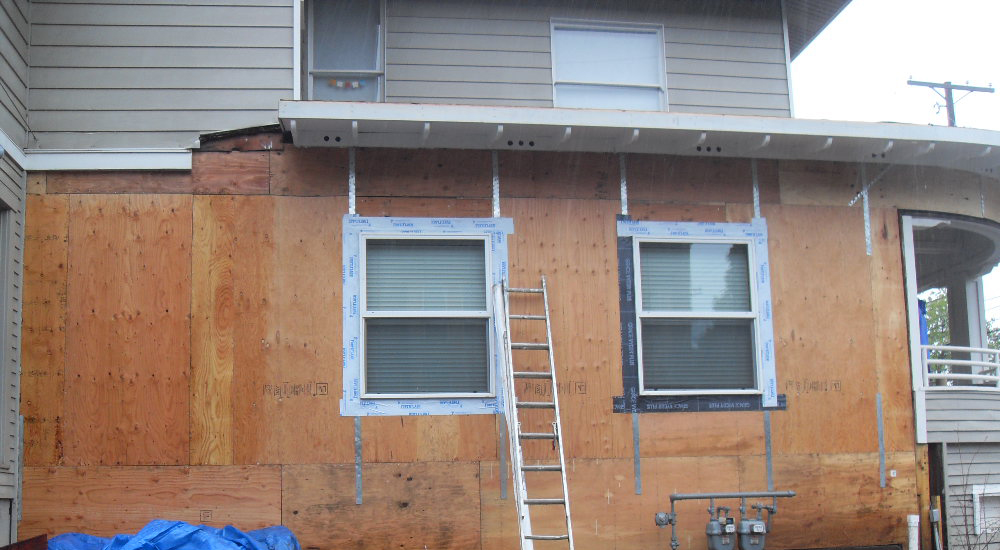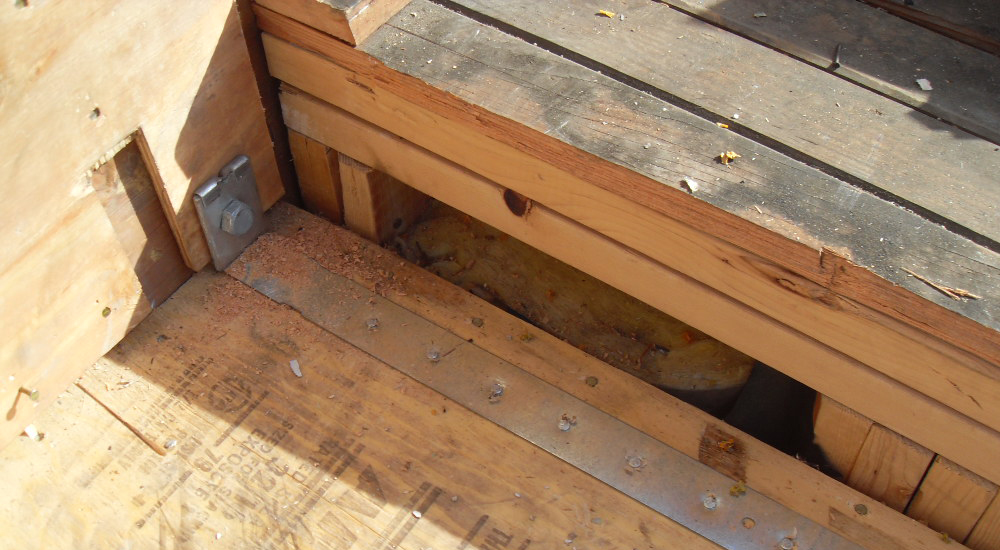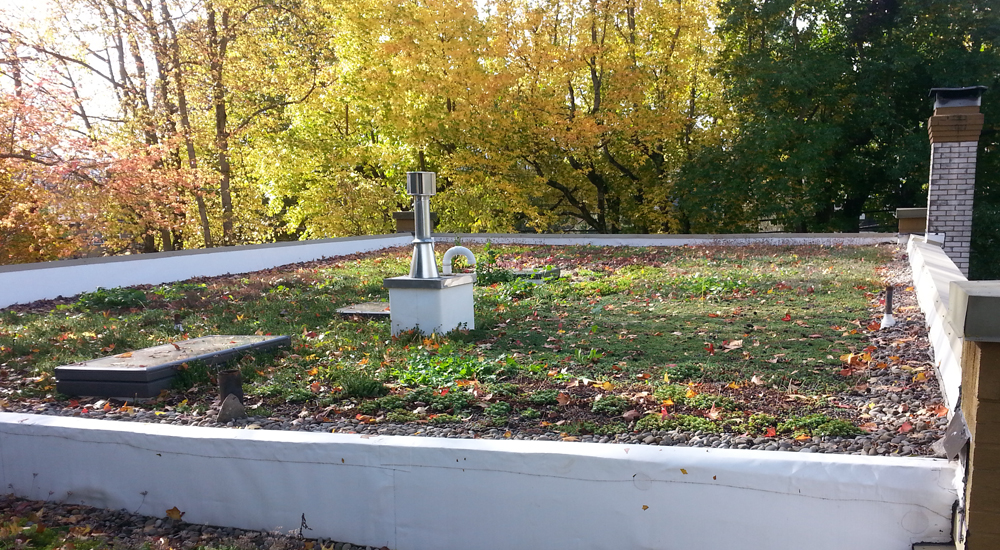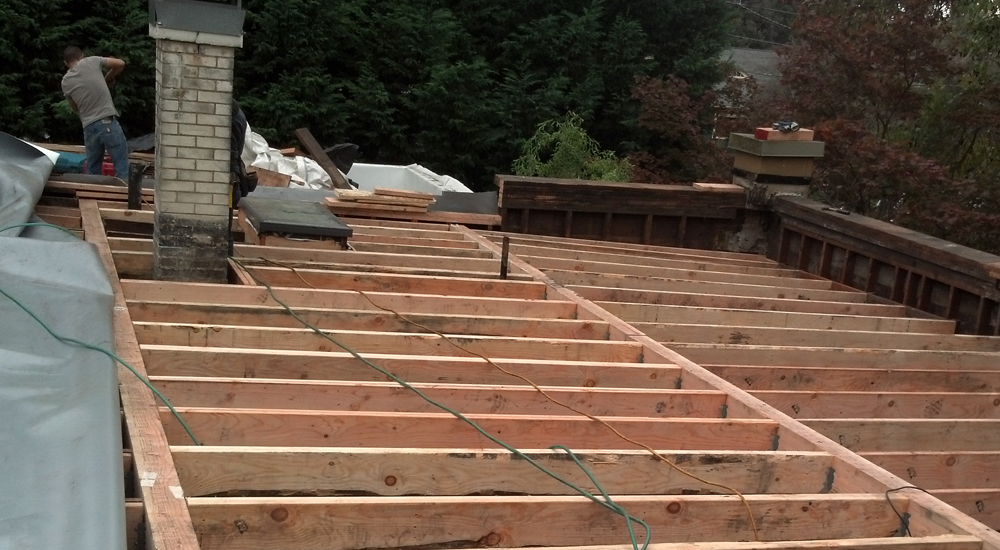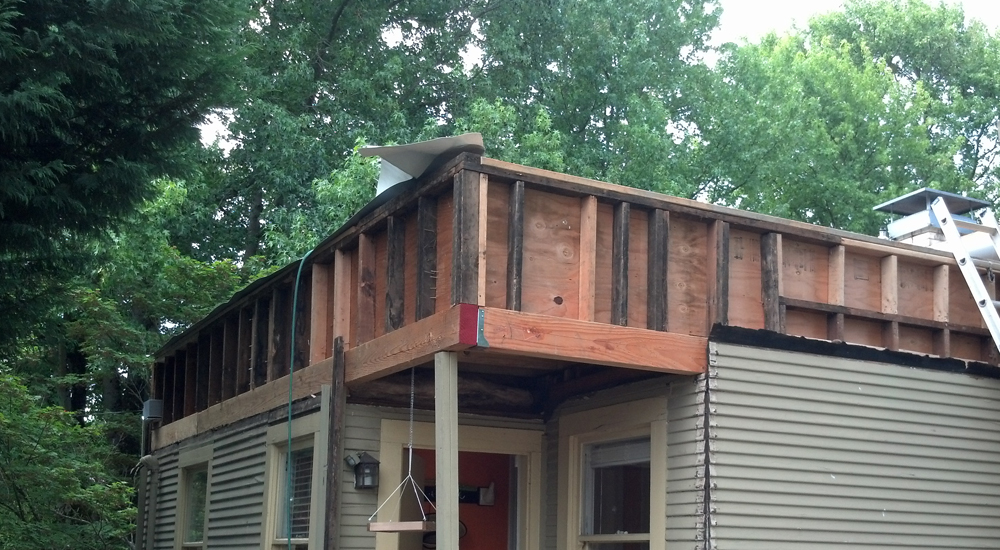 Manning Design+Construction is experienced in residential, multi-family, and commercial rooftop structural support upgrades for green roofs (ecoroofs) and other rooftop development throughout the Portland, Oregon metro region.
Our years of experience with engineering techniques and the placement of more than 150 vegetated roofs, patios, decks and gardens in Portland allows us to offer you complete rooftop development load capacity solutions. Assessing a building's capacity to support the additional weight of a green roof (ecoroof), which can weigh anywhere between 15-30 lbs. per square foot when saturated, is important when considering a green roof (ecoroof) for both new and existing structures. Rooftop patios, decks and gardens also add weight to existing rooftop structures.
We can help you navigate the latest building codes and permit procedures as well as the design, engineering and building process to ensure your Portland business or residence can accommodate a green roof or other rooftop development. Portland building codes have been updated to include the potential for future seismic activity throughout the Portland area. We can retrofit or design your green roof, patio or deck to meet all applicable safety and code requirements.
If you have a green roof, rooftop patio, deck or garden project, or other rooftop development - or just want to see how you can safely utilize your rooftop space in the Portland metro area (including Multnomah, Clackamas and Washington Counties and beyond), contact us to discover how we can help you save time and money.