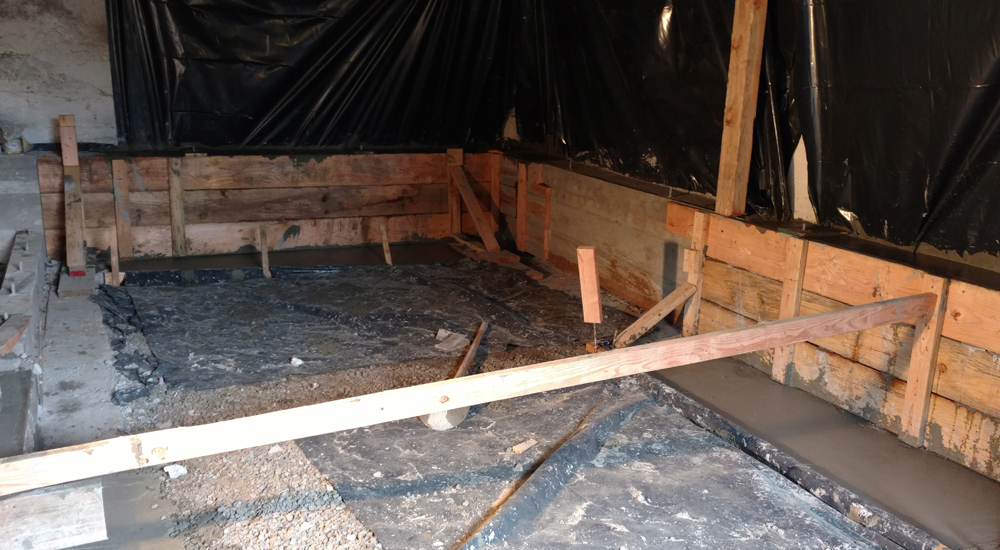 Healy Heights Seismic Upgrade and Stormwater Facility
Our experience with concrete and steel, combined with our familiarity with stormwater facilities, the soils of SW Portland, and the permitting process made this seismic upgrade the perfect job for us.
Located in Portland's west hills, which are a landslide zone with impervious clay soils, this job required that we create stormwater planters (concrete boxes), in lieu of a bioswale or a rain garden despite the fact that there were thousands of square feet available on the site. We designed the site grading and stormwater plan to accommodate three separate roofs with three individual downspouts by having three separate planters and using them as retaining walls in the landscape. To complete, we regraded 12,000 square feet of the 3/4 acre lot and the finish grade around the planter boxes.
The job entailed adding a new foundation for a 730 square foot addition, removing 25 linear feet of the existing basement foundation, excavating 16″ from the existing 1200 square foot basement and adding 14″ in headroom. We poured new footings and foundation under the remaining foundation walls, and day-lighted the existing basement through the two-story addition.
We worked closely with the owner, architect, engineer, special inspector and framer for a great finished product.